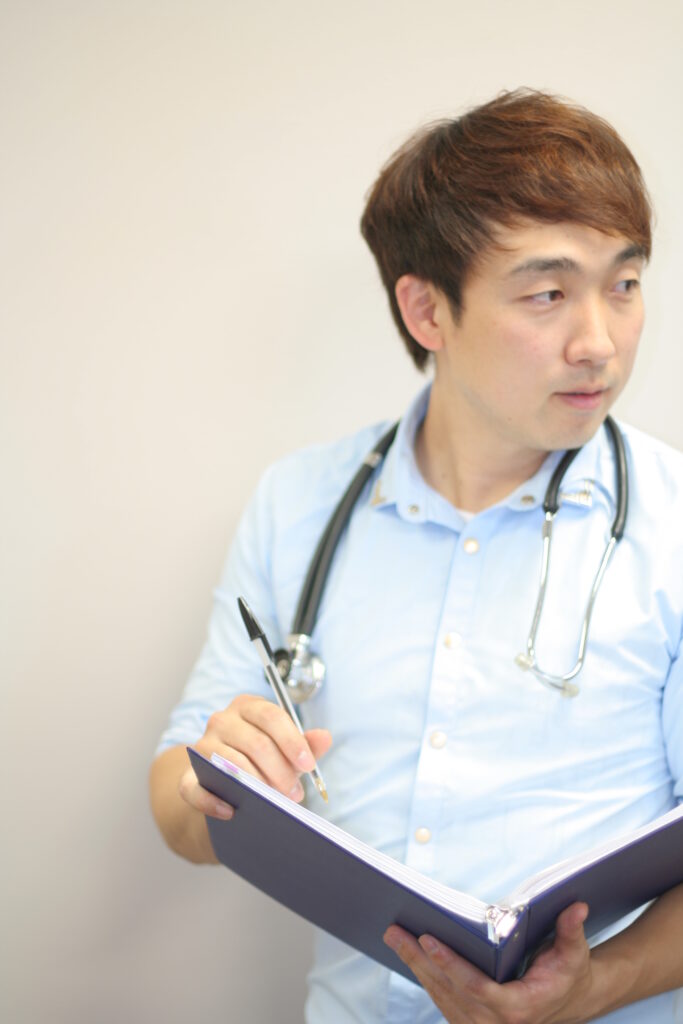 Doctor of Chiropractic
Dr. Isaac Daeyoung Lee
University of British Columbia Bachelor degree
National Board of Chiropratic Examiners
Southern California University of Health Sciences Dean's List
Los Angeles Chiropractic College Internship
Canadian Chiropractic Examining Board
College of Chiroprators of British Columbia
British Columbia Chiropractic Association
Korean Canadian chiropractor in Vancouver, Burnaby, Surrey, Coquitlam, New Westminster, Langley, Richmond.
Table of Contents

Dr. Isaac D. Lee Burnaby chiropractor & Surrey chiropractor
Healing Sense Clinic
101A-3701 Hastings St, Burnaby BC Canada, V5C 2H6 www.healingsenseclinic.com 778-379-5086
23-15300 105 Ave, Surrey, BC, Canada, V3R 6A7
Burnaby Chiropractor Isaac D. Lee in Burnaby & Surrey
Dr Isaac D. Lee believes in the balance of our bodies in order to integrate our health. Active life style, good nutrition, healthy state of mind, and healthy state of body. He uses chiropractic adjustment with manual trigger point therapy and physical therapy modalities to decrease pain, increase functional mobility, and performance.
Qualifications
After graduating University of British Columbia, Dr Isaac D. Lee went to Southern California University of Health Sciences to study chiropractic in California. He passed both American National Board Exam and Canadian Chiropractic Board Exam which make him eligible to practice chiropractic both in California and Canada.
Techniques
Different chiropractors in Burnaby, Vancouver, New Westminster, North Vancouver, and all other cities use different techniques such as diversified, activator, Gonstead, upper cervical, and so on. Dr Isaac D. Lee is an advocate of diversified, activator, and Gonstead techniques.
Burnaby clinic is equipped with X-ray machine and Dr. Lee may order x-rays on the first visit of some patients. The same day interpretation of x-ray images is available with a digital printer. He will use different techniques depending on individual patient's condition and needs. For instance, if a patient has a condition of decreased bone density, he will use soft manual mobilization technique instead of the fast movement adjustment. There are some patients who are worried about neck manipulation and softer mobilization can be applied instead. If you prefer soft adjustment, please let Dr Lee know about your situation and he will use different techniques.
Modalities Available
TENS/e-stim
Shockwave Therapy
Therapeutic Ultrasound
X-ray
Why Healing Sense Clinic for a chiropractic treament?
Healing Sense Clinic offers one of the most professional chiropractic treatment in addition to other types of treatment available. You may request to have other treatment with chiropractic including acupuncture, kinesiology, active rehab, counselling, physiotherapy and massage therapy.
If you have a severe pain or condition that you may suspect it's more than just postural problem, we can take your X-rays done on the same day. Not all patients need X-rays but according to a research, about 15-18% of the population has some degree of contraindication to chiropractic adjustment in certain segments of spine. It is safer to start with X-rays and get your result before the first adjustment. We now offer x-rays in Burnaby clinic but not yet in Surrey clinic. If you need X-rays done, please let us know and visit your initial to Burnaby. Click here for more information about getting X-rays.
There are many Burnaby chiropractors but Healing Sense Clinic chiropractor, Isaac Daeyoung Lee, focuses on patients' well being and balance of the spine. He has been serving different areas such as Vancouver, Burnaby, Coquitlam, Surrey, Richmond, New Westminster, and some more cities last several years. His reputation in these areas speaks for itself and Healing Sense Clinic proudly introduce our Burnaby chiropractor Dr Isaac Daeyoung Lee.
Are you afraid of 'cracks' adjustment?
There are growing number of people who are afraid of 'cracking' sounds during adjustment or 'hard' adjustment due to horrific stories going around the internet. However, the risk is minimal according to statistics providing that the adjustment was professional done. D.C. Isaac Daeyoung Lee has been adjusting more than 100,000 times of adjustment more than 10 years since his career started and no such accident has happened.
If you are not comfortable with these 'cracking' adjustment, let him know and he will be using mobilization technique which will not involve 'fast and hard' movement during the treatment but as effective as the conventional adjustment.